NEW! ADVANCED ACTING TECHNIQUE: Using Your Energy & Intuition To Create Your Best Work - 6 Week Class with Pamela Kramer, Casting Director
Friday, April 12, 2019, 7:00pm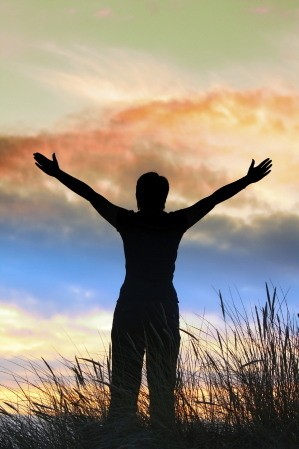 Science shows us that everything is made up of energy. It´s the building block of all matter. The same energy that composes your body is the same one that composes the bricks of the house you live in, your car, your phone, animals, trees and so forth. It´s all the same. It´s constantly "flowing" and changing form all the time.
Casting Director Pamela Kramer has been teaching and coaching actors and entertainment industry for over 25 years. With her vast background in the entertainment field and as an energy/intuitive since a young girl, Pamela incorporates her energy/intuitive work into this inspiring acting course.
Within this course, you'll learn:
Layering techniques to move you into a deeper understanding of your characters
How to break down your character into beats
How to work on your inner monologue
How to commit to the material by making intuitive choices
You will also learn a lot about yourself. Mixing old school, with new school
What you will need:
1) Bring material you wish to work on. i.e. monologues (preferred) or scenes.
2) Must be committed to the work.
3) Desire to go beyond your comfort zone.
4) An open mind.
Who should take this course:
Actors with some experience to a lot of experience and those with vast life experience.
Who should not take this course:
Those who need to be coddled and want an easy way.
This class is for those who want to work and to be pushed beyond their comfort level.
Actors who have experienced Pamela's insightful approach in her intuitive private acting sessions, as well as her one on one career coaching, have taken away with them not only tools to use in their acting careers, but have also felt renewed and inspired in their daily lives.
Class is limited to 12 actors

Testimonials:
"This class is awesome and she is a wonderful teacher!" -Dana Barathy
"You asked that I let you know how the audition for Law and Order: SVU goes. Well, I am extremely proud to say that I booked the role and began filming as of yesterday. It is because of this that I will not be able to attend our next class but I will be returning the following week. You were a great help in me landing this gig as you kicked my ass the last class. I would like to thank you." -Alan Rodriguez
"Pamela is the real deal! Intuitive, insightful and spot on."
-Michael Finan,
Producer/Director
"2017 was an incredibly difficult year for me. I reached a noticeable slump in my career, lost two beloved members of my family, and had severe issues with my housing situation (New York, am I right?). I felt both my internal and external world were literally shattering around me and the means I had previously taken for self care were simply not enough. I went into my sessions with Pamela curious, but cautious, and can now happily report that I am now a full fledged believer. Pamela truly has a gift and she has helped me immeasurably. From a professional perspective, my confidence in my career has bolstered and I have found a deeper grace in handling on the fly stress that comes from an inherently unstable profession. From a personal perspective, my relationships with my family, friends, and colleagues have improved dramatically, as has my understanding of myself, who I am, where I come from, and where I'm going. I owe all this, and more than I can say, to Pamela Kramer."
-Heather Gilbert, Actor

"Pamela is truly one of the best people I have ever met in my life. She gave me my shot at acting and coached me for many years. She always seemed to bring the best out it me and still does to this day. I have taken every acting class she had to offer, and it wasn't until I sat down for my first energy healing class that my life was different. To be honest I didn't believe in healing or energy work but after people talking about Pamela and for myself to already know how talented she is I decided to take my first session! For a true New Yorker and actor I do not really feed into anyone B.S. so LET ME TELL YOU SOMETHING……I have never EVER felt so relaxed, so connected, so grounded, so focused and so unbelievable in my life! I could not believe the way these sessions make me feel. I try to do two a week in NYC with Pamela if I can. It has helped me in my acting to stay calm and confident, it has helped me in my everyday life to stay grounded and see and take things in, Pamela actually encouraged me to do stand up and I've done Comedy Cellar and Dangerfields! My confidence from these sessions landed me roles in multiple films and two I starred in the past year! I can't explain what these sessions mean to me.Pamela even does this for me when I'm out of town via computer or phone. She is one of the best people I have ever met and she has helped me grow and opened my life to so many new things since 2001! This is a must and you owe it to yourself to experience this. I've worked with Broadway actors who also do ENERGY WORK with the fabulous Pamela Kramer! If I told you some of the things she would tell me or she already knew you wouldn't believe it!"
-Frankie Basile
Actor, Comedian

"I've known Pamela for many years both in her capacity as a casting director and as a healer. She is always professional, warm, and knows how to bring out the best in talent and in people. As a healer, Pam gets to the heart of the issue, and leaves you with a feeling of light, love and peace. Her unique way of approaching your spiritual sources is amazing and spot on. If you are looking for answers to some of your life challenges, she is a source you will want to go to. She is amazing."
Fran Capo
Author, world record holder, motivational speaker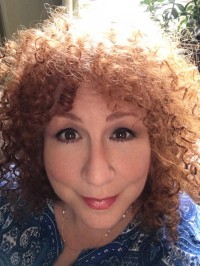 Pamela Kramer
With over 4000 days on set, Pamela casts for film and television, as well as hundreds of commercials, industrials, and voice-overs.
Her film casting includes: The Basement, Psycho Sisters, A taste for flesh & blood, Ghoul School, Return to Providence (Syfy), Suspension of Disbelief (Dark comedy), Dante Tomaselli's, Torture Chamber (horror), Tomato Limbo (romantic comedy) with Artie Pasqual & Tisa Tinsman, Devouring Venus (Drama), and Creepy Clowns (horror). She's also cast several award-winning shorts: Charred, The Orchard, Alien Invasion, Always Have Paris, Family Reunion, Who Shot Ape Lincoln? and The Forgotten.
Other films Pamela has placed talent:
The Last Request w/Danny Aiello, Beneath, The Family Way w/ Catherine Corcoran, Beauty School, Blood Bullets and Buffoons, Animal Room w/Neil Patrick Harris, BPM (Beats per Minute), Clean Break and Sticks.
In Pre-Production: "Hannah, Can you hear me?" - Casting & Co-Producer (Drama), Story is based on Charlie Chaplin's mother.
In Pre-Production: Docudrama -"Lucky Jack" with Kevin Kline - Casting Director, Click Next to Continue-Casting Director & Co-Producer (Syfy television show) & The Family Way-Horror film-Casting Director.
Pamela is the Executive Producer of a Paranormal Drama television show, "Absent Witness". Based on the real life events of Psychic Medium & Remote Viewer, Karl Petry, who works along side the police, government and private sector.
Other credits include: US ARMY, Mercedes, Tailgate 48 on the Big 10 Network. A sample of commercial clients include: Homeland Security, Altria, Clairol, Microsoft, Nokia, Merck, Sanofi, ADP, Pfizer, Pepsi, Kraft, Genentech, Pet Smart, Prudential, Verizon, AT&T, Citibank, American Express, Master Card, Panasonic, Samsung, Phillips Electronics, FootLocker, Hess, Sears, Mars, and many more. Including several television pilots for VH1, MTV, History Channel and integrated commercial campaign for Chubb, numerous national and regional commercials as well as 30 episodes of Comedy Central's hit TV series "Strangers with Candy" with Stephen Colbert & Amy Sadaris.
Radio interview's on sirusXM radio with: Jose Mangin, Live Radio Show, FRANS WORLD at Kensico Damn, Horror Talk Magazine, Jay Kay's Horror Happening Radio (listener's in 87 countries), Neil Haley Show (with over 1.5 million listeners), Hamilton Radio, Backstage & a pod-cast on the Actors Connection on the discussion of horror.
Resent Articles: "Get Your Scare On" with Jackie Sonnenberg, Bergen Record, (Entertainment section.), BackStage (Trade) Horror Talk, The Kearney Observer & The Star Ledger.
Pamela teaches a Horror/How to die for the camera intensive - the only class of it's kind in the country. Her students and former students have gone on to land roles on mainstream television and films such as: Orange Is The New Black, White Collar, Gotham, Blue Bloods, The Mysteries of Laura, The Deuce, The Following, Daredevil, The Purge and more using the skills they learned in "Dying for the Camera.
One of the many things people find interesting about Pamela is that she is also a gifted "Energetic Body Healer" and "Clairvoyant-Medium." She brings both worlds together with ease. Her intuitive insight is sought after by entertainment & corporate professionals and privately.
Meets
| | |
| --- | --- |
| Friday, April 12, 2019 | 7:00 pm |
| Friday, April 26, 2019 | 7:00 pm |
| Friday, May 3, 2019 | 7:00 pm |
| Friday, May 10, 2019 | 7:00 pm |
| Friday, May 17, 2019 | 7:00 pm |
| Friday, May 31, 2019 | 7:00 pm |
The following disclaimer is provided specifically at the request of and in accordance with SAG/AFTRA: Seminars or classes are for educational purposes only and will not secure or provide opportunity for employment in the field or representation by an agent or casting director.