AC in LA! "Preparing for a Pilot Audition" On-Camera with BRANDON RODRIGUEZ, Casting Director
Thursday, March 14, 2019, 7:00pm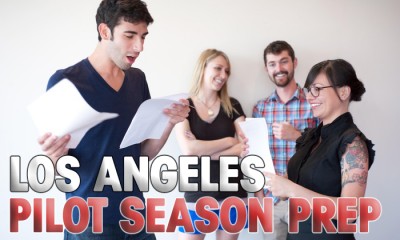 Learn to book TV shows during Pilot Season in LOS ANGELES with this special one-night only class taught by Brandon Henry Rodriguez, LA Casting Director.
Brandon has worked on major network television dramas, tv shows, feature films and several network pilots.
This class is held at:
Space Station Casting Studios
in "Studio #6"
950 N Cahuenga Blvd.
Los Angeles, CA 90038.

Each year, major American broadcast television networks like ABC, CBS, The CW, FOX, NBC, etc. – cast for their new TV shows, also known as "pilots". Train with Chadwick and focus on cold reading while learning about the busiest season for casting.
Students will be recorded ON-CAMERA and video clips will be made available after class. Actors are encouraged to playback each clip, consider the instructors feedback and evaluate your progress. Clips can be accessed online through your profile at actorsconnection.com and will be posted one-week following the class date.
Instructor Lesson Plan
CLASS FORMAT:
Students will prepare TV/film sides of their choice in advance and present on-camera in a class room setting with a reader. Brandon will provide feedback and/or redirects whenever possible, plus an in-depth Q&A to answer questions.

***Sides are available through your Actors Connection account upon registration. You also have the option to bring in your own 2-3 page scene. Please remember to bring an extra copy of your chosen sides for the reader.***

Students will learn:
How is preparing for a PILOT audition different than preparing for a regular audition.
Who will be reading with them in the room and what they like to see.
How to prepare for SELF-TAPED auditions.
Whether they look at eco-cast taped auditions if an actor is unavailable.
A breakdown of the casting process that this casting director uses.
How is casting PILOTS different from casting guest roles.
How can a non-union actor book a pilot? (Yes, actors do regularly.)
How actors can prepare for pilot season.
Don't have an agent? How actors can still get seen.
What they like to see in a headshot.
What do they like to see on a resume.
How does casting use social media? Youtube, Instagram, Snapchat, Twitter, Facebook, etc.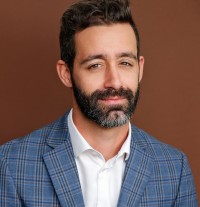 Brandon Henry Rodriguez
BRANDON HENRY RODRIGUEZ, CASTING DIRECTOR, BHR CASTING
Brandon Henry Rodriguez is an advocate for actors — he takes extreme care to create a safe, creative, and collaborative environment. Ultimately, there's no one out there like him when it comes to reading and hiring talent. Having been in the entertainment industry for over 15 years, his passion for actors and their craft is evidenced by both his approach in the room and the material with which he chooses to align himself.

He got his start in casting as an assistant for FX's "Wilfred" then quickly moved his way up to an associate working on various network television shows and award-winning independent films. In 2017, Brandon created his company — BHR Casting — which has cast numerous films starring such talent as Vince Vaughn, Alexis Bledel, Liam Hemsworth, and Kurt Russell to name just a few. Brandon has quickly become one of Hollywood's most watched up-and-coming casting directors.
*Scenes will be recorded on-camera and will be made available to you within a week via your actorsconnection.com profile in the "My Videos" tab. Please note: from time to time technical issues do occur. As a result video clips from class are a courtesy, not a guarantee.*
Cancellation Policy: Cancellations must be made with 1 weeks advance notice before the program start date for a full Actors Connection credit to be issued as space is limited. Cancellations made less than 1 week before the start date will not be credited. There are no refunds.

Questions about this class? Need help regarding LA programs?
Please email walid@actorsconnection.com.
Actors Connection is in full compliance and BONDED (#14-SUR-140824) with the State of California.
Meets
| | |
| --- | --- |
| Thursday, March 14, 2019 | 7:00 pm |
The following disclaimer is provided specifically at the request of and in accordance with SAG/AFTRA: Seminars or classes are for educational purposes only and will not secure or provide opportunity for employment in the field or representation by an agent or casting director.