AC in LA! "TV CONNECTION" ALL-DAY with 4 VIPS: Casting Director, Manager and 2 Talent Agents!
Saturday, February 23, 2019, 10:00am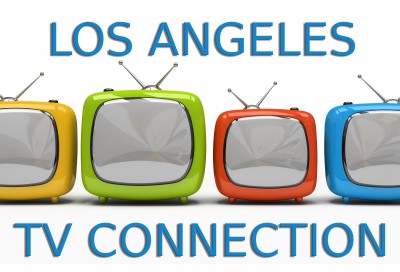 PILOT SEASON SPECIAL!
Coach on-camera with a Casting Director in the morning then perform for two Talent Agents and a Personal Manager in the afternoon and receive intensive feedback.
Tentative Schedule
10AM - 1PM - Coaching with Casting Director
1PM to 2PM - Lunch Break
2PM to 5PM - Showcase & Feedback with 2 Talent Agents & 1 Personal Manager

This class is held at:
Space Station Casting Studios
in "Studio #5"
950 N Cahuenga Blvd.
Los Angeles, CA 90038.

Work with 4 VIPs in this all-day event:

-Michelle Cutolo, Bi-Coastal Casting Director & TV/Film Director
-Kimberly Strauss, Personal Manager, Next Level Entertainment Global
-Sueanne Edan, Talent Agent, Tangerine Talent Agency
-Christian Corrales, Talent Agent, Prodigy Talent Agency

Each year, major American broadcast television networks like ABC, CBS, The CW, FOX, NBC, etc. – cast for their new TV shows, also known as "pilots". Train with Michelle and coach your scene then perform it for a manager and two talent agents, all while learning about the busiest season for casting.
Students will be recorded ON-CAMERA and video clips will be made available after class. Actors are encouraged to playback each clip, consider the instructors feedback and evaluate your progress. Clips can be accessed online through your profile at actorsconnection.com and will be posted one-week following the class date.
Instructor Lesson Plan
CLASS FORMAT:
Students will prepare TV/film sides of their choice in advance and present on-camera in a class room setting with a reader.
In the morning, Michelle will provide coaching with feedback and/or redirects whenever possible. In the afternoon, students will present sides to a Manager and two Talent Agents for professional advice. All instructors will answer questions in an in-depth Q&A session.

***Sides are available through your Actors Connection account upon registration. You also have the option to bring in your own 2-3 page scene. Please remember to bring an extra copy of your chosen sides for the reader.***

Students will learn:
Auditions defined
The importance of a demo reel
Preparing for an audition
What to expect at an audition
How to self-tape and why it's important
Auditioning with props/costumes
Tips for auditioning well
The casting process
Casting etiquette, methodology and peculiarities
Audition Technique
Character study questions
Making bold and informed choices
Listening and reacting
Objectives and tactics
Presence and staying "in-the-moment"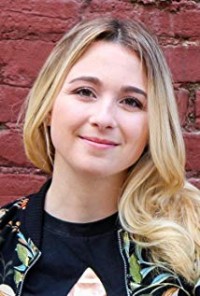 Michelle Cutolo
MICHELLE CUTOLO, Bi-Coastal Casting Director/TV & Film Director
IMDb | Michelle Cutolo is a native New Yorker and award-winning LA/NYC based casting director and tv/film director. In Los Angeles, she is currently working as a Casting Associate at a high profile office and in New York has worked with Brette Goldstein Casting. She is also currently developing several independent film projects.

Recent credits include: feature films Crazy Famous (starring OITNB's Catherine Curtin) and Hedgehog (starring Handmaid Tale's Ann Dowd and Madeline Brewer), Lifetime Movie Network's I Love You But I Lied, the NY TV series Donny! on USA Network and a pilot for truTV. Past film and TV projects include: AdFirm, Sharknado 2, But Not for Me, Engram, Reaching Home, Small Miracles, Ten-One, My Bad Trip and Odd Mom Out. Recent commercial credits include: Vicks, Optimum Business and The Sparkle Campaign.

Michelle has a decisive creative approach in the clever, funny and creative worlds with a focus on elevating female-centric comedic ventures. Since 2014, Michelle has been directing short films, television pilots, web series, sketch comedies, commercials, and music videos. Learn more at michellecutolo.com.
*Scenes will be recorded on-camera and will be made available to you within a week via your actorsconnection.com profile in the "My Videos" tab. Please note: from time to time technical issues do occur. As a result video clips from class are a courtesy, not a guarantee.*
Cancellation Policy: Cancellations must be made with 1 weeks advance notice before the program start date for a full Actors Connection credit to be issued as space is limited. Cancellations made less than 1 week before the start date will not be credited. There are no refunds.

Questions about this class? Need help regarding LA programs?
Please email walid@actorsconnection.com.
Actors Connection is in full compliance and BONDED (#14-SUR-140824) with the State of California.
Meets
| | |
| --- | --- |
| Saturday, February 23, 2019 | 10:00 am |
The following disclaimer is provided specifically at the request of and in accordance with SAG/AFTRA: Seminars or classes are for educational purposes only and will not secure or provide opportunity for employment in the field or representation by an agent or casting director.