Part of being an actor is building your network. Getting casting directors and agents to notice you, and working with like minded artists who will think of you for their projects, and who you will think of if you're ever putting on your own production, be it a reading of a new play or a feature film. They say in show business it's "who you know," but this may as well be a recipe for life in most any business. Building your network with acting seminars, New York based or elsewhere, is a great way to stay connected and informed about your business.
My Love of Acting Seminars New York, Chicago, LA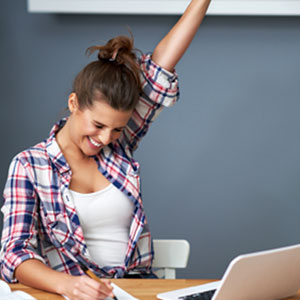 There is something about going to an acting seminar that is indescribably electric. You get the feeling that you're going to run into someone you know: and then you do! I discovered my acting coach at an acting seminar quite by accident. We were filling our coffee cups and both marveled at the amount of stirrers that had been left on the tablecloth (vs. being thrown away). By the time I told her I was a performer and found out she was a coach, we had already discovered 3 people in common. Acting seminars in New York or elsewhere, are the bomb.
Make Connections Through Our New York Acting Seminars
How do you build those valuable connections that lead to your big break? They don't happen just sitting in your New York apartment, that's for sure. If you are new to the acting life, a great way to build relationships in the professional acting world is to take theater classes. Check out Actors Connection's list of upcoming acting seminars. Our seminars are led by esteemed professionals in the acting world, such as Michelle Cutolo, the associate casting director of Brette Goldstein Casting, or Paul Reisman, an agent with Abrams Artists. You'll not only learn professional acting skills from some of the top minds in the business, but you'll build those valuable relationships that will help launch your acting career. And you don't need to break the bank. Get an unlimited seminar package for only $249 per month.