To compete in today's fast-paced world of TV hosting and entertainment, every host needs to have a dynamic, engaging demo that features your charisma, appeal, quick wit and expertise.Whether you are an experienced host or someone who is just beginning their career as a media personality, having a quality demo is perhaps the most essential part of landing representation or that dream job!
Over the course of 4 weeks, you'll work and be coached by top TV Host and Media Coach Leila Sbitani, who has over 15 years experience training on-air experts, digital influencers and TV hosts. In your 3rd and 4th week, you'll film on location and in the studio to create high-quality hosting footage that you'll use either as separate clips or combined together as a demo.
If you currently need to start or update your TV hosting demo, this is the class for you!

WEDNESDAYS starting October 9 at 7:00 PM  
Class 7-9:30pm on October 9, 16, 23 and 30
(filming sessions October 23 and 30)
with TV Host and Media Coach Leila Sbitani
CLASS OVERVIEW
Week 1 and 2: In the first two classes, you'll will coach on-camera with Leila to create copy for your three different clips that you will shoot with the Reproductions team: your personality interview, your man on the street interview and your "perfect" show idea/concept opener.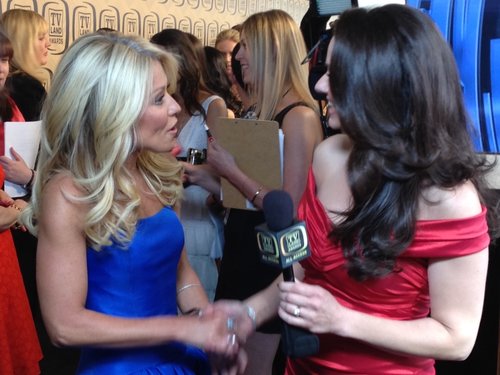 Weeks 3 and 4 – Filming: In your last two classes, you will shoot your clips with the Reproductions Video Team on location with professional sound, lighting and 4K camera equipment with a filmmaker and editor. You must be available during your shoot weeks and are responsible for your hair/makeup and wardrobe/styling.
What's Next? Within two weeks after your class and filming is complete, you'll receive high-quality, fully-edited and produced, cinematic clips to post on your website, add to your current TV Host demo (discount upon completing the class!) or upload directly to your Actors Access profile or other industry sites. Clips include 1 round of revisions; additional versions are $50 each.
Filming 3 host clips + weeks of private coaching would usually cost over $1,200! This class is available for $695. Limited to 12 hosts, so register now!
Space is limited to 10 students.