More Than Just a Photograph with Headshot Photographer Robert Mannis
Tuesday, June 25, 2019, 5:00pm
This event is in the past.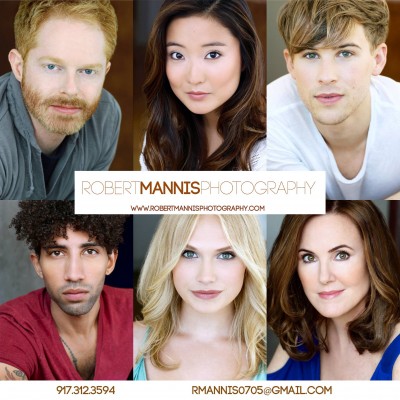 There is a story behind the eye of every great actor or at least there should be! Are your eyes the first thing that casting directors look at when they see your image come across their desk or their computer screen, and more importantly do the eyes tell a story? Are you acting for the camera or simply looking into the lens?

Robert Mannis' career spans 18 years in New York City. He has developed his own unique process of working with actors during a shoot that has kept casting directors and agents referring him to their clients. Capturing an actor in their most committed and honest element is the foundation on which he has built his studio. His approach is distinctively collaborative…from initial consultation, to wardrobe selection, to final images.

Join him at Actors Connection for a free seminar and discover how to make your headshot more than just a photograph.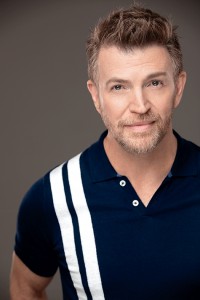 Robert Mannis
My philosophy as a headshot photographer is based on my belief that your eyes are the key to a terrific headshot. The most common question that I am asked when actors come into my studio is: "how do you get people's eyes to look like that?" Three words…confidence, comfort, and chemistry (and some great lighting, of course).
Your headshot session is an opportunity for you to show your acting range and your emotional availability. Working together to create different characters and emotions brings a depth and realness behind your eyes. The end result is a headshot that is warm and engaging with eyes that "pop off the page" when you look at the photograph.
When possible, I prefer to meet with clients prior to the shoot. I want to get to know as much as possible about the person that I am shooting. I also want you to get to know me so that when we shoot there is an established connection, thus allowing you to feel comfortable and confident.
I look forward to meeting you. I know how important your headshots are to you…and to me.
Warmest regards,
Robert Mannis
The following disclaimer is provided specifically at the request of and in accordance with SAG/AFTRA: Seminars or classes are for educational purposes only and will not secure or provide opportunity for employment in the field or representation by an agent or casting director.