MARGARET EMORY, Agent, SW Artists -- EXPANDING Legit Client Roster!
Q&A/Sides with a Reader/Songs ONE on ONE
Friday, August 2, 2019, 6:30pm

Don't miss this amazing opportunity to be seen by an agent actively building her roster of clients! From her last visits to AC, she brought in several of our AC actors and is now working with them.
After a Q&A she'll see Sides with a Reader OR Songs ONE on ONE
***The sides for this seminar are available through your Actors Connection account upon registration. You also have the option to bring in your own 2-3 page scene. Please remember to bring an extra copy of your chosen sides for the reader.***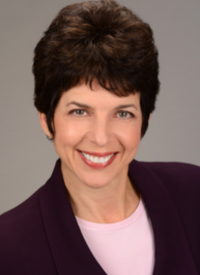 Margaret Emory
Formerly a legit agent at Dulcina Eisen Associates, Margaret is currently representing actors for film, TV and theater AND seeking actors for the EXPANDING commercial and voiceover department at SW Artists, a talent agency in New York City.
SW Artists is a franchised agency representing union and non-union talent: Seniors, Teens & Young Adults, Musical Theater Performers, Actors for On Camera Commercials, Voice Overs, Theater, Film & TV, TV Hosts and Public Speakers. Limited freelancing with an eye to sign. The second edition of Margaret's book ASK AN AGENT was released recently and is now available on amazon.com!
The following disclaimer is provided specifically at the request of and in accordance with SAG/AFTRA: Seminars or classes are for educational purposes only and will not secure or provide opportunity for employment in the field or representation by an agent or casting director.