New York TV PRE-PILOT SEASON Weekend with 5 Casting Directors & Talent Agents (Nov. 9-10, 2019 for Kids & Teens)
Saturday, November 9, 2019, 10:15am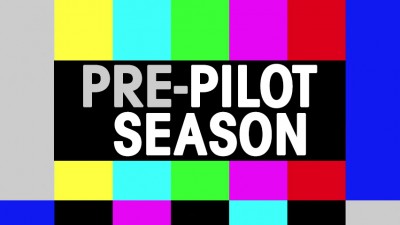 Get ahead of the game and ready to book TV shows before the madness of Pilot Season in NEW YORK CITY begins. It's the perfect time to meet 5 VIP's this Fall before casting gets busy with more auditions happening than usual!
Open to actors of all levels, ages 7-16. Showcase on-camera to 5 incredible pro's Saturday & Sunday, November 9 and 10, 2019 and receive feedback plus videos from your on-camera events.
Each year, the major American broadcast television networks – including ABC, CBS, The CW, FOX, NBC, Disney – cast for their new TV shows, also known as pilots. Meet and perform for 2 Casting Directors working for some of these networks, and 3 Talent Agents/Managers that can get you in the door to audition.
PREVIOUS VIPS HAVE INCLUDED:

CASTING DIRECTORS-
★ Liz Ortiz Mackes, Producer/Casting Director/Owner, Casting Solutions and I Ain't Playin' Films
Liz is a CD and indie film producer credited on projects which have screened at hundreds of US and International film festivals. Credits include: Sundance, BAM Cinemafest, Toronto, Brooklyn, Palm Springs, HBO Latino, Urban World, Costa Rica among others, and have aired on CBS, Lifetime, HBO, Showtime and Cinemax.
Casting/producing highlights include: "Off The Rails" Lifetime Movie Network, "Advantageous" Sundance/streaming on Netflix/Independent Spirit Award Nomination,"Zombie Honeymoon"/Showtime. Shorts: "Pop Foul", "Crazy Beats Strong Every Time" & "The Bravest, The Boldest" all official Sundance selections, "Off Track Betty" NY Times Critics Pick, "Window Dressing" Best Dramatic Short, Atlantic City Film Festival. TV: "The Cycle"/CBS, Season One of "Monsters Inside Me"/Animal Planet. Producer/Casting for features "Barrio Boy" and "And Seen" (Documentary/director) both in production, NYC casting for feature "Love is Not Love" in pre-production. Cast "Brothers from the Bottom", for Billie Holiday Theatre.
★ Eve Battaglia, Casting Director/Owner, Eve Battaglia Casting
One of NY's top indie film casting directors, EVE BATTAGLIA is best known for casting the Oscar-nominated TRANSAMERICA and was the US Casting Director for the hit Netflix series LILYHAMMER which starred Steve Van Zandt (Sopranos, E Street Band). Currently, Eve is working on THREE indie features. Her recent indie feature ASK FOR JANE premiered at the Hamptons Film Festival in Fall 2018 and just received distribution.
She's also known for bringing in tons of AC actors for her many projects! Eve's recent projects include: PROFESSOR MARSTON AND THE WONDER WOMEN which premiered at the Toronto Film fesitval 2017, THE TRANSFIGURATION which premiered at Cannes in the prestigious Un Certain Regard section and is nominated for an Indie Spirit award, and LONG NIGHTS, SHORT MORNINGS which premiered at SXSW 2016.
Past projects include: the indie feature MATCH starring Patrick Stewart, Matthew Lillard and Carla Gugino, the feature film LULLABY starring Richard Jenkins, Jennifer Hudson and Amy Adams, BLUE CAPRICE starring Isaiah Washington premiered at Sundance 2013, was opening night for New Directors/New films at MOMA and was nominated for an Indie Spirit award and two Gotham Awards.
For all of Eve's credits, please follow this link.
TALENT AGENCIES-
★ Bonnie Shumofsky Bloom, Head Talent Agent, Stewart Talent Agency
Recognized as one of the top children/young adult agents in the industry with 28 years of experience, Bonnie recently joined the Stewart Talent Agency NY to launch their children's/young adult divisions as Head of the Department. She has represented clients who have been cast as leads in several long-running, well-known TV series (such as Nickelodeon's Dora the Explorer, Diego, Little Bill, and Backyardigans) and animated features by Pixar, Disney & Universal studios (e.g. The Incredible 1 and 2 , Super Buddies, Toy Story, Despicable Me, and Despicable Me 2) and 3 and most recently the Grinch and Wonder Park.
★ David Gilbert, Head Talent Agent, Zuri Model & Talent Agency
David is the Head Agent at ZURI and has met several Kids & Teens at our previous events. ZURI clients appear in a slew of national print & commercial campaigns, on TV series including SMILF, ORANGE IS THE NEW BLACK, LAW & ORDER SVU, KEVIN CAN WAIT, BLUE BLOODS, MOZART IN THE JUNGLE, on the big screen in films like OCEAN'S 8, PRIVATE LIFE, THE WEEK OF and on the Broadway stage.
★ Valerie Adami, Head Talent Agent, SW Artists Agency
Valerie has signed THREE of our students after meeting at our events! She runs the youth division at SW Artist Agency, representing actors for all media. Valerie brings more than 25 years of industry knowledge to her clients who can be seen on various TV shows, films, commercials and stage productions.



Tentative Schedule:
Saturday, Nov. 9, 2019
10:15am - Coaching & Prep
12:30pm - Pizza Party (included)
1:30pm - On-Camera Event with Casting Director #1
3:30pm - Super Cinema Saturday - Acting Class
5:00pm - Dismissal
Sunday, Nov. 10, 2019
10:15am - On-Camera Event with Casting Director #2
12:30pm - Pizza Party (included)
2:00pm - Pre-Pilot Season Showcase with 3 Agents/Managers
3:30pm - Dismissal
What To Prepare & Expect:
Please bring 5 copies of your headshot/resume.
Prepare one scene for the weekend which we will provide and email you 2-3 days before the event.
Complimentary coaching on your scene included before you showcase. Pizza party lunch is also included both days.
Family/friends are invited to the Showcase on Sunday at 2:00pm, including a Q&A session with the VIPs in attendance. You'll also leave with select written feedback on your performance.
Lesson Plan:
Students will learn from industry professionals about the following topics at this weekend event:
Getting Involved in Pilot Season
Scene work with a partner/reader
Making bold and informed character choices

How to prepare for and what to expect at auditions

What makes a strong headshot & demo reel
Connecting with casting for auditions / self-taping
How to find a talent agent
Success Stories:

Click here to see what our past participants have been up to after acting in our programs!
*Scenes will be recorded on-camera and will be made available to you within a week via your actorsconnection.com profile in the "My Videos" tab. Please note: from time to time technical issues do occur. As a result video clips from class are a courtesy, not a guarantee.*
Cancellation Policy: Cancellations must be made with 4 weeks advance notice before the program start date for a full Actors Connection credit to be issued. Cancellations made 2-4 weeks before the program start date will be partially credited after incurring a $150 cancellation fee. Cancellations made less than 2 weeks before the start date will not be credited and may still incur a $150 cancellation fee. There are no refunds.

Questions? Need discounts to hotels?
Please email kids@actorsconnection.com.


Don't get stuck on the wait-list, this program has SOLD OUT in previous years as there are LIMITED SPOTS!!
Meets
| | |
| --- | --- |
| Saturday, November 9, 2019 | 10:15 am |
| Saturday, November 16, 2019 | 10:15 am |
The following disclaimer is provided specifically at the request of and in accordance with SAG/AFTRA: Seminars or classes are for educational purposes only and will not secure or provide opportunity for employment in the field or representation by an agent or casting director.