AC in LA! FREE! Pilot Season Q&A with KIMBERLY STRAUSS, Personal Manager/Partner, Next Level Entertainment Global
Tuesday, February 12, 2019, 7:15pm
This event is in the past.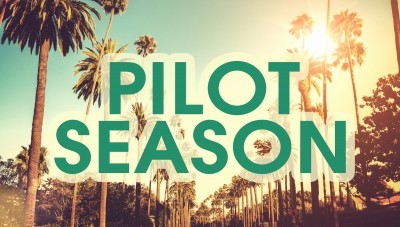 Meet a Manager in this free informational event for LA actors!

Find out all you need to know to prepare for one of the busiest seasons for casting, known as "Pilot Season", with more auditions than usual for networks like Disney, HBO, FX, CW, Netflix, Hulu, etc..

Kimberly Strauss, Personal Manager/Partner from Next Level Entertainment Global, and Walid Chaya, Director of Actors Connection LA, will give an inside look at Pilot Season and ways for actors to navigate the industry.

This event will be held at:
Space Station Casting Studios
in "The Acting Studio"
950 N Cahuenga Blvd.
Los Angeles, CA 90038.
Kimberly's clients can be seen in Power, Man In The High Tower, NCIS, Curb Your Enthusiasm, Ugly Betty, 2 Broke Girls, Chicago PD, The Dark Knight and many more projects ranging from film/tv to the music industry. She is an advocate for artists and is looking forward to answering your questions.
Whether on-screen or on-stage, learn about opportunities to network and work with LA's best TV/Film Directors, Casting Directors, and Talent Agents and Personal Managers.

Kimberly and Walid will discuss the following topics for both actors currently working in the entertainment industry and those that want to break-in:

★ The Truth About Pilot Season: When It Is and What It Is?
★ How do I find an agent or manager?
★ Where do I find legit auditions?
★ What do I need to stand-out at auditions?
★ What's the secret behind a successful headshot?
★ Do I need a video demo-reel?
★ How can I have a resume without credits?
★ Do I have to have Film/TV credits to audition for pilots?
★ The Truth About Being Bicoastal
★ Opportunities for UNION and NON-UNION
★ Mailings, are they worth it?
★ And much more!

Attendees will also receive optional discounts on Actors Connection's upcoming classes and programs in Los Angeles this Pilot Season!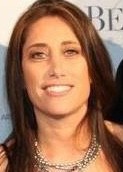 Kimberly Strauss
KIMBERLY STRAUSS, PERSONAL MANAGER/PARTNER, NEXT LEVEL ENTERTAINMENT GLOBAL
Kimberly started in the business in the mid 1990's working as a celebrity assistant, initially in New York and Florida before making her way to Los Angeles.

Her professional associations include working with Reality Stars, network Producers/Writers, Singer/Choreographer's, Songwriters, Athletes, Famous Producers, and Broadcasters at KFI 640 am.

During 2009, Kimberly was brought on to be the Executive Assistant for Imprint Entertainment. In 2011 she teamed with one of the talent managers at Imprint, to embark upon forming Driving Force Entertainment. Kimberly managed a wide variety of artists in the realms of music, television, and film. With her training and background Kimberly proved to be an invaluable asset. During the Summer of 2011 she paired with Music Manager Mathew Coleman from Let the people speak.tv and expanded the music side of Driving Force Entertainment.

In the Fall of 2013, Kimberly teamed up with two other International Managers, Mario Anastadias and Matt Coleman, to establish a full-service global talent / music, in-house production company, which grew into Next Level Entertainment Global.Throughout her years of experience, Kimberly has developed professional associations with reality stars, Network and Studio producers, writers, singers, choreographers, songwriters, athletes, and radio broadcasters. She believes that her clients "get up everyday and hustle in a competitive market. They self educate, and stay on top of their game." She's proud of the people she get's to work with. It truly makes her love what she does without forgetting how she got there.

Kimberly maintains a strong drive in the business to see her clients succeed. In reference to what drives her, Kimberly explains "you get to work with a variety of different people and it keeps you on your toes. You learn from them and they learn from you. The best is when you are there and watch a client achieve one of their goals and know that you have touched someone's life in a positive way. That you had something to do with there achievement, big or small."

Above all, it is the love of getting to work with the diverse and committed people in the business that keeps Kimberly motivated. She understands the sacrifices that each client has to make to achieve success. "They get up everyday and hustle in a competitive market, They self educate, and Stay on top of their game. I'm proud of the people I get to work with. My business partners, casting and talent agents, producers, engineers, songwriters, music artists and terrific actors. It truly makes me love what I do without forgetting how I got there."
Questions about this event? Need help regarding LA programs?
Please email walid@actorsconnection.com.
Actors Connection is in full compliance and BONDED (#14-SUR-140824) with the State of California.
Meets
| | |
| --- | --- |
| Tuesday, February 12, 2019 | 7:15 pm |
The following disclaimer is provided specifically at the request of and in accordance with SAG/AFTRA: Seminars or classes are for educational purposes only and will not secure or provide opportunity for employment in the field or representation by an agent or casting director.