If you're pursuing film and TV, it's imperative that you have a film Film/TV demo reel or clips of your work to show agents and casting directors on actors access and beyond.  Without a demo reel, your competition is getting placed above you, and you're probably not even being looked at by casting directors.
In partnership Reproductions, Actors Connection offers a solution to your need for new footage! In these classes, you are cast in scenes by the casting director, receive open and private coaching and then film your scenes on set with our Reproductions video team. Create high-quality footage, build experience on screen and on set and capture footage for your specific type.

MONDAYS starting OCTOBER 7 • $895
4 Week Class + filming 2 Cinematic Scenes
October 7, (skip 14), 21, 28 • 7:00-10:00p
+ filming week of November 4 – 8
with Nick Peciaro, Casting Associate, Judy Henderson Casting

Limited to 10 actors – No outside partners. Payment plans available.
Class Overview
Week 1: In the first class, you'll meet the Reproductions team and talk about the production process. Then the real fun starts! Your Casting Director will cast you in two contrasting short film/TV scenes with partners from the class. You will spend the first week reading through scenes and customizing them to find a good match for you and your partner.
Weeks 2 and 3: Private coaching with your partner and the casting director. You will be assigned 20-min coaching times per scene.
How does the filming work?
Week 4: In the week following the class, you will shoot your scenes with the Reproductions Video Team on location with professional sound, lighting and 4K camera equipment with a filmmaker and editor. You must be available during your designated shoot week.  ​​​​​​​We shoot weekdays M-F 10:00am-7:00pm and anywhere within a 30 min radius on the MTA from the Actors Connection/Reproductions offices in midtown. Shooting times are first-come, first-serve. Actors are responsible for securing their own locations, hair/makeup and wardrobe/styling.
What's next?
Within two weeks after your class and filming is complete, you'll receive 2 high-quality, fully-edited and produced, cinematic scenes + a mini-reel of these 2 scenes to post on your website, add to your current demo reel (discount upon completing the class!) or upload directly to your Actors Access profile or other industry sites. Scenes include 1 round of revisions; additional versions are $50 each.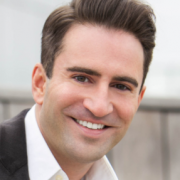 With my new scene footage, I'm now able (and getting called in) to meet with agents for representation!  This is a MUST for any actor who wants to advance his career.  So glad I took this class and highly recommend it!
— Michael Padula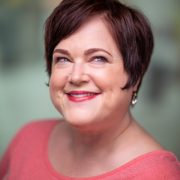 I've been cast directly from these clips and the production values are first-rate. No one can guess that they were from a class. Mike and the film team are-easy-to-work-with, talented professionals and the casting directors pick the best scenes…because they're tremendously talented casting directors.
— Jenni Graham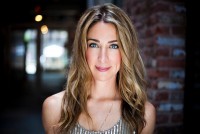 Meghan Rafferty is a casting director and actor who, over the past 15 years has worked with some of the most respected directors, writers and producers in the television and film industry.
Meghan is currently producing & casting with her business partner Mia Cusumano. Together they formed M&M Casting. Film projects include: Penelope, Bang Bang (in production), Antarctica, Team Marco, Centigrade, Lez Bomb (winner of the Bentonville Film Festival), Dirty Paki Lingerie, Paint, Season 1 of Falling Water for NBC/Universal, the Cannes GoldenLion winner for web-series Lily vs Margo directed by Tricia Brock and the short film Saving Grace starring Ann Dowd.
Past casting director projects include, Paterson directed by Jim Jarmusch, and Season 1 of the HBO series The Leftovers. Some associate casting director credits include: Woody Allen's Café Society, The Wolf of Wall Street, Hugo, Shutter Island, the pilot episode of Boardwalk Empire and Extremely Loud & Incredibly Close. Meghan also has a passion for teaching, and has taught hundreds of on-camera classes in and around New York City and at numerous universities and colleges across the county. Meghan received her BFA in acting from Adelphi University and an MFA degree from the FSU/Asolo Theatre Conservatory.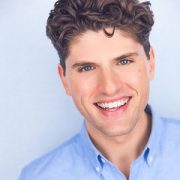 Nick Peciaro is an associate at Judy Henderson Casting, where he is currently working on several indie features and an Off-Broadway world premiere opening at New World Stages this fall.
He just wrapped season 1 of the new Showtime series City on a Hill and recently cast several award-nominated Off-Broadway world premieres at The New Group: Jesse Eisenberg's Happy Talk starring Susan Sarandon; Jeremy O. Harris' Daddy starring Alan Cumming; and The True starring Edie Falco. Nick previously served as casting assistant on Season 7 of the multi-Emmy Award-winning Showtime series Homeland.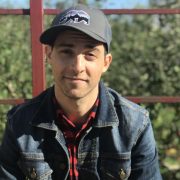 BLAINE JOHNSTON • Blaine's background is in behind the camera & theater casting and he continues to work in various casting offices in New York City. He most recently worked on the 4th Season of YOUNGER on TVLand. He was the casting director for the short film Mariachi Madness and was/is a casting director for two NY theater companies, RAL Productions and Goldfish Memory Productions. Visit Blaine's LinkedIn and IMDB page for more info.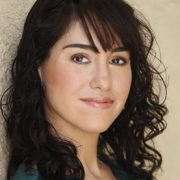 Do it people! Fun class! Good times! Thanks for an awesome class with fabulous results!
— Jennifer Shark