If you're pursuing film and TV, it's imperative that you have either a film and TV demo or clips of your work to show agents and casting directors. Also, you need a demo or clips of your work if you're submitting on websites like Actors Access. If you don't have them, your competition is getting placed above you, and you're probably not even being looked at by casting directors. In partnership with Reproductions, Actors Connection offers you a great solution. Spend three weeks working with a casting director or industry guest followed by filming on set with an experienced filmmaker to create high-quality footage, build experience on screen and on set and capture scenes for your specific type.
NOTE: Registration for this class ends 48 hours before the class begins in order to allow the casting directors to cast your scene pairings.  Actors who register after this time will be waitlisted and contacted if there is a spot the becomes available.
REGISTER FOR THE FILM/TV DEMO CLASS BELOW!
MONDAYS starting Jan 7 at 7 PM • $795
3 Weeks of Coaching + 2 Cinematic Scenes
Class 7:00-10:00 on Jan 7, 14, 21
+ filming week of Jan 28-Feb 1
with LIZ ORTIZ, Casting Director/Indie Film Producer
Registration closes Friday Jan 4 at 6pm!
WEDNESDAYS starting Jan 23 at 7 PM • $795
3 Weeks of Coaching + 2 Cinematic Scenes
Class 7:00-10:00 on Jan 23, 30, Feb 6
+ filming week of Feb 11-15
with TISHA IOLI, Independent Casting Director
Registration closes Monday, Jan 21 at 6pm!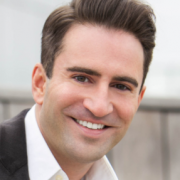 With my new scene footage, I'm now able (and getting called in) to meet with agents for representation!  This is a MUST for any actor who wants to advance his career.  So glad I took this class and highly recommend it! – Michael Padula
Week 1: Your casting director will cast you in two contrasting short film/TV scenes with partners from the class. You will spend the first week reading through scenes to find a good match for you and your partner.
Week 2/3: Rehearse these scenes one-on-one with the casting director, building an invaluable relationship.
Filming: In the week following the class, you will shoot these scenes on location with professional sound, lighting and 4K camera equipment with a filmmaker and editor.  Shooting times determined by the actors and filmmaker within the week after the class. You must be available during this week for shooting.  Actors are responsible for securing their own locations, hair/makeup and wardrobe/styling.  
What's Next? Within two weeks after your class and filming is complete, you'll receive two high-quality, fully-produced, cinematic scenes to post on your website, add to your current demo reel (discount upon completing the class!) or upload directly to your Actors Access profile or other industry sites. Scenes include 1 round of revisions; additional versions are $50 each.
FILM/TV DEMO CLASS
3 weeks of group and individual rehearsal sessions with a casting director or industry professional
2 partner scenes, fully produced with professional lighting and sound
pro color-correction
audio clean up and background music
delivered via Vimeo with a downloadable link
experience on screen and on set
Limited to 10 actors – No outside partners
Bonus: You'll receive a discount code for Demo Editing upon completion of the class.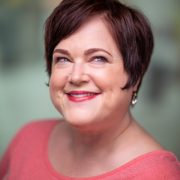 "I've been cast directly from these clips and the production values are first-rate. No one can guess that they were from a class. Mike and the film team are-easy-to-work-with, talented professionals and the casting directors pick the best scenes…because they're tremendously talented casting directors." – Jenni Graham
NICK PECIARO is an associate at Judy Henderson Casting, where he is currently working on several feature films as well as the 2018-2019 season at The New Group. He recently cast the pilot City on a Hill, which was just picked up to series at Showtime, as well as the feature film Mapplethorpe, which premiered in competition at the Tribeca Film Festival and has been acquired by Samuel Goldwyn Films for distribution. He also serves as the casting assistant on the multi-Emmy Award-winning Showtime series Homeland. The upcoming feature Indigo Valley marks his debut as casting director. Born and raised in New England, Nick attended Emerson College in Boston where he graduated cum laude with a Bachelor of Arts in Theatre Studies. He is a member of Theatrical Teamsters Local 817 and resides in New York City.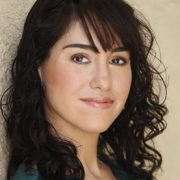 Do it people! Fun class! Good times!
Thanks for an awesome class with fabulous results! – Jennifer Shark