ACCENTS ON ACTORS - Accents for the 21st Century Actor - 5 Week Class with Actor Paul Liberti
Friday, March 27, 2020, 6:30pm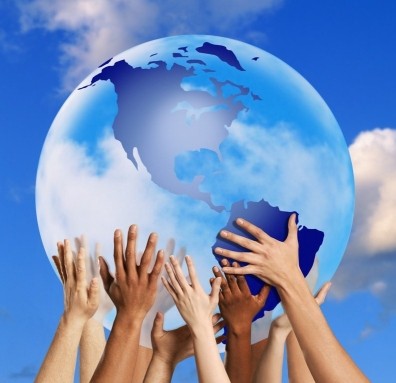 Whether you're an actor in film, TV or theater or you're a voice-over actor who does Audio Books, Interactive Games or Commercials, being able to do a credible accent is imperative to your career.
Are your accents married to specific characters.. or are they accents that you can put on ANY character that you play. Even as yourself?!
What do you do when you are required to do a non descript "European accent?!"
What is the difference between an accent and a dialect?
What do you do if your audition requires several accents - "Can you do really do that and not get laughed at?
Many actors who barely grasp the fundamental features of a particular accent and yet sincerely believe they know it inside and out. HELP!!
Actor Paul Liberti is here to help you do just that as he's been teaching his unique style of acting for Voice Actors and has taught in New York City and nationally! For five weeks, you'll work on:
-Accent Study with Exercises and samples and demonstrations and instruction. -How to create a dialect in a short amount of time with authenticity. -Each week a new accent - British, Russian, Southern U.S., Irish, German, and New York. -How Lilts can effect an accent and specifics to notice -Learning and hearing accents with audio samples from movies, and Internet and youtube sources.
Please update your online profile upon registration.
Don't miss this exciting 5 Week class!
TESTIMONIALS:
"All of Paul's classes are rich sources of encouragement and skilled direction. Paul is a great teacher! He is warm, intelligent, great sense of humor. Love his classes!" -Sue Ann Vajda
"It was perfect! Paul is so funny, informative and a very generous teacher." -April Szykenuk
"Paul has an amazing amount of knowledge, which he very generously shares with us in a very supportive way. I have relearned the importance of listening." -Ethel Fisher
"Paul's technique is great - solidly grounded and constantly reinforced. I love that we get the recordings of ourselves and that we're encouraged to use them as a basis to deepen our understanding of and relationships with an accent in our own unique ways." -Rahul Maddimsetty
"Paul makes this class informative and fun!" -Kim Mesiti
"Great class. Great teacher. Great fellow students." -Claudia Stoy
"Just so much fun! Paul is a great teacher." -Gerard Strommer
"This was a great class. We learned a different accent every week. The way Paul breaks down the accents is very effective and clear." -Clare Gillies
"Paul is the greatest strength of his classes. The way he works with and nurtures his students is remarkable and the syllabus he created for this class demystifies the material and makes it easier for any student to learn." -Susan Cohen DeStefano
"Paul obviously put a lot of work into the book and the classes are very organized." -Jami Simon
"It was great working with you again these past 5 weeks! The class was a lot of fun and helpful, and I would definitely be interested in Part 2 in the future. Simply put, this was a fun and wonderful class. I would highly recommend it to anyone pursuing acting or character voice-over. I felt the phonetics and use of lilts were key to picking up the accent easier, and the scripts were a good practice. Thank you, Paul, for all your tips and tricks and for always being so helpful!" -Alexandra T.
"Just wanted to say a big 'THX U' to you for all you taught me in your V/O classes. The V/O I did today I felt pleased that I'd given them what they asked for, that I didn't require a lot of redirection and when they asked for multiple takes, I was able to fulfill this request. And, I owe it all to your amazing classes that gave me the skills needed to be a successful V/O artist! I feel prepared with a skill set that will help me succeed and shine. And, I booked another that I will voice in upcoming weeks! My deepest gratitude! -Jo
"Thanks Paul - I finally feel comfortable with the Wry/Dry reads and I look forward to working with them a lot more. Amazing how the breathing techniques you teach make a difference. The power from the first take to the second take made all the difference. Why doesn't anyone else teach that? Looking forward to next week! All the best! -Stephen
"Hi Paul. Just letting you know that the agent that you brought in to the last VO Tune Up has contacted me, and we now have an appointment to meet next week. Thanks so much for creating this opportunity for me. I have been trying so hard to get noticed by an agent.. and in one night, I did. I really appreciate all your work and classes. Thanks again. -George
"Hi Paul! got the takes from class, thanks, and I appreciate being able to listen to my own work--a great learning experience. Also, I appreciate your teaching points below--they're the kind of self-adjustment I should never stop doing. Looking forward to seeing you next week!" -Doug R.
"Hi Paul - I just wanted to take a moment and tell you how much your class meant to me. When we first started I was very disillusioned with my career as an actor, and I had started to think that it was maybe time for me to find something else. In fact, joining your class was a last ditch effort to see if I was really cut out for this. Every single session was so inspiring, and I learned so much from you and I feel rejuvenated. I'm at the point where I can jump back into auditioning with both feet and feel confident about my work. I know this is a corny email - but I mean every word of it. Thank you so very much. I will definitely be taking more of your classes and I look forward to working with you more in the future." -Jonathan
"Paul, there's a special star in your crown up in heaven. You're more than just an artist and a teacher. You're an INSPIRER! While I'm now on book #21 that I have recorded professionally since I took your audio book class â€" thanks to the work we did in your classes, but I have never done a National Network Commercial VO. UNTIL NOW!!! I have one booked for tomorrow (Tuesday) for Perigio Sausages. As I auditioned, in my head I kept hearing you saying, 'Less. Less. Less.' Thanks for everything once again!!" -James
"For an intimidating skill to learn, you made it very comfortable and totally open for errors and 'failing.' That comfort is crucial, especially amongst a group, to having the confidence to attempt an accent. You also didn't just lecture, you continued to use the accent with us which is so helpful. Someone can take an accent apart piece by piece and explain to me how to do it, which you did do, but what helps the most is just continuing to speak it, allowing us to hear it live from you as well as from others with the examples on the internet you showed us. Great examples by the way. It made the class a lot of fun. ESPECIALLY when we listened to bad accents. That strangely might be the most important part because it allowed me to stop being so much in my head knowing that really great actors can be terrible at accents and get away with it, therefore so can I (if I've really tried and can't seem to fully nail and accent that is)." -Melina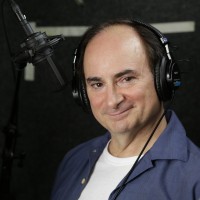 Paul Liberti
Paul Liberti currently teaches competitive classes in Los Angeles and NYC and Nationally for SAG/AFTRA Foundation in independently in Commercial VO, Audio Book Narration, Video Game Character work and Animation. He also teaches Accents for Actors - for Animation, Voice Actors, Film Actors, Broadway and London's West End Theater, and Regional Theater with recent shows like Disney's Frozen, USA Network - Falling Water, The National Theater's - One Night in Miami, Greater Tuna, Anastasia, My Fair Lady, Brigadoon.
Paul also teaches annually to graduating University students from across the nation - Memphis, Western Michigan University, Oakland University and many others.
Paul has booked hundreds of voiceover spots and animated series including Pokémon, Blue's Clues, Noggin's, Pinky Dinky Doo, Saturday Night Live Cartoons and Sesame Street.
He is currently the voice of Curious George & the Man in the Yellow Hat www.curiousgeorge.com. He has narrated for Scholastic, Nickelodeon, Tavoli Entertainment and the Audie Award winning series Goosebumps by R.L Stine. Mr. Liberti has also performed on Broadway, Broadway tours as well as film and TV, including The Daily Show, SNL TV's Funhouse, Showtime's Cartoon President, PBS, Nickelodeon, Showtime and more.

Meets
| | |
| --- | --- |
| Friday, March 27, 2020 | 6:30 pm |
| Friday, April 3, 2020 | 6:30 pm |
| Friday, April 17, 2020 | 6:30 pm |
| Friday, April 24, 2020 | 6:30 pm |
| Friday, May 1, 2020 | 6:30 pm |
The following disclaimer is provided specifically at the request of and in accordance with SAG/AFTRA: Seminars or classes are for educational purposes only and will not secure or provide opportunity for employment in the field or representation by an agent or casting director.