New! Power Marketing for Voice Over Actors with Jean-Marc Berne, The V/O Coach and Marketing Expert
Friday, November 15, 2019, 6:30pm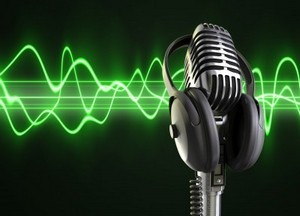 You hear it a lot.
You have an amazing, unique, cool sounding voice. You should be doing voiceovers!
Perhaps you already are.
But you want a quicker, easier way to break IN, break THROUGH, blow it WIDE open, in this niche market.
See, it's hard to be over exposed when they can't see your face.
Many VO artists work a ton and make a ton because they can change the way they sound (easier to do than the way you look!)
Hummmm? Could this be you? Yes, but there's a hitch.
You have to know what to do and how to do it – all without a headshot. Hummmmm.
You know what you need? Power Marketing for Voice Over Actors.
You Know This One Night Intensive is Right For You If…
• You're someone who has been told you should be doing voiceovers but haven't figured out where to start.
• You have your foot in the door and want to broaden your horizons with a mega list of where, who, and how – that ISN'T available anywhere else in one place.
• You want someone to show you a few powerful strategies that will help you learn how to make initial contact, produce the right demo, and how to find PAYING work fast and frequently.
• You want to work from the comfort of your own home in your jammies.
Crazy Good Stuff You're Gonna Learn
• How to specifically market yourself as a voice over actor – a huge distinction from on-camera or theater actors.
• Get inside info on unique marketing tools necessary to brand yourself with your voice.
• How to find the right agent and/or manager who knows the voice over market really well.
• Learn how to use the Internet to get auditions and bookings on your own without an agent.
• Find out about low cost and essential equipment needed to do auditions and bookings with your own home studio.
• Resources to find VO casting directors as well as the producers who hire directly without a CD.
• 5 critical areas of responsibility to run your voice over business
Always bring a hardcopy of your headshot/resume to class for feedback purposes.
Please update your headshot and resume as needed in your online profile upon registration.
Don't miss this incredible V/O Marketing evening!
Jean-Marc is president of Berne Media Enterprises - a bilingual English-Spanish creative media consulting and production company - and a busy bilingual voice talent and voice over coach.
He is also a Spanish-English audiobook narrator, and the creative consultant for print and radio ads for HUD, the National Fair Housing Alliance, the National Alliance of Public Charter Schools, and the National Crime Prevention Council. His list of commercial work includes Bud Light, McDonald's, Western Union, Timberland, Pollo Loco, McKinsey, Pfizer, VNSNY, Xfinity, NFHA, HUD, National Alliance of Public Charter Schools, Metro Cable and Eclipse Gum to name a few. He's narrated the Spanish audio book "Negocios," from Pulitzer Prize winning author Junot Díaz, the AP Spanish Princeton Review 2009 and "Yaks March In Washington," the first of a series of English-Spanish educational audio books. He also voiced the role of the World Grand Prix commentator for Disney Pixar's 'Cars 2' online video game in Spanish. He's also back for a third season as the Voice Over Coach for the US version of the Disney animated series 'The Octonauts.' He's also one of the new songwriters for Nickelodeon's animated series "Dora and Friends: Into The City."
In the summer of 2010 – Jean-Marc created an acclaimed series of in-person workshops, 'Power Marketing for the Voice Over Actor,' 'Intro to Voice Over Technique', 'Spanish Voice Over Technique' and 'Kids Voice Over Technique.' At present, he teaches these workshops on a regular basis at Actors Connection in NYC. He also freelances as a Voice Over coach who specializes in the production of Commercial, Audiobook and Character Voice Over Demos.
Actors who've taken this POWERFUL seminar had this to say:
"Great class. Very informative. Great leads for agents, networking, etc… Would definitely recommend the class if you want to have a voice over career." ~Carolina Cadillo
"Amazing!!! Such a wealth of information was shared in an enthusiastic manner. I leave feeling more encouraged and hopeful than I ever dreamed possible." ~Alan N. Pressman
"Favorite thing about Jean-Marc's class – Most of what he taught is merely a refocusing of my existing skills and resources as an actor. I always believed voiceover would be learning a lot more thank I already know, when in fact it's a lot easier than I thought… for once." ~Zach Wobensmith
"Jean-Marc Berne is an excellent and very entertaining instructor AND VERY INSPIRING! The class made me realize that having a voiceover business is definitely within my reach and I'm raring to go!" ~George Trahanis
"This was an excellent seminar packed with specific resources for the voice over artist. It's suitable for beginners and voiceover actors who have experience but want to grow their business. I was impressed by Jean-Marc's energy and infectious enthusiasm for the biz. I am leaving armed with great information, two pages of my own goals, and a plan for action for how to get started in the VO business. Thanks so much!!" ~Siobhan Kolker
"Wonderful workshop that exceeded my expectations! Jam-packed with up-to-the-minute information to jump start my voiceover career. Jean-Marc is exceedingly generous with his knowledge and know-how. Many thanks!" ~Joanne Dorian
"I am completely new to voiceovers but after all of the info and resources I've learned and received today, I feel really motivated and excited to start my voiceover career AND I can't wait to get an in-home studio." ~Erica Cho
"This was a very informative seminar for me. I'm now jam packed with ideas because of the exercises and loved the 12-step plan. It will certainly make moving forward in my VO career easier." ~Joan Preston
"Jean-Marc is very entertaining and the class was a nice mix of info and sharing between participants. The resources he offers are GREAT! I feel like I am leaving with an action plan and will know where to turn if/when I hit obstacles along the way." ~Robert Gladding
Find out more about how to break into voice over work in New York City by attending our upcoming voice over seminars.
Jean-Marc Berne
Meets
| | |
| --- | --- |
| Friday, November 15, 2019 | 6:30 pm |
The following disclaimer is provided specifically at the request of and in accordance with SAG/AFTRA: Seminars or classes are for educational purposes only and will not secure or provide opportunity for employment in the field or representation by an agent or casting director.