4 week FILM/TV DEMO REEL CLASS with Meghan Rafferty, Casting Director + Film 2 Scenes with Reproductions
Tuesday, May 14, 2019, 7:00pm
This event is in the past.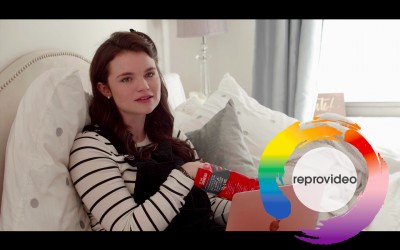 NOTE: Registration for this class ends 48 hours before the class begins in order to allow the casting directors to cast your scene pairings. Actors who register after this time will be waitlisted and contacted if there is a spot the becomes available. Limited to 10 actors.
If you're pursuing film and TV, it's imperative that you have either a film and TV demo or clips of your work to show agents and casting directors on actors access and beyond. Without a demo, your competition is getting placed above you, and you're probably not even being looked at by casting directors.
In this 4-week class, you spend 3 weeks working with a casting director followed by 1 week of filming on set with our production partner Reproductions to create high-quality footage, build experience on screen and on set and capture scenes for your specific type.

CLASS OVERVIEW
Week 1: In the first class, you'll meet the Reproductions team and talk about the production process. Then the real fun starts! Meghan will cast you in two contrasting short film/TV scenes with partners from the class. You will spend the first week reading through scenes and customizing them to find a good match for you and your partner.
Weeks 2 and 3: Private coaching with your partner and the casting director. You will be assigned 20-min coaching times per scene.
Week 4 - Filming: In the week following your coaching sessions, you will shoot your scenes with the Reproductions Video Team on location with professional sound, lighting and 4K camera equipment with a filmmaker and editor. You must be available during your designated shoot week. We shoot weekdays M-F 10:00am-7:00pm and anywhere within a 30 min radius on the MTA from the Actors Connection/Reproductions offices in midtown. Shooting times are first-come, first-serve. Actors are responsible for securing their own locations, hair/makeup and wardrobe/styling.
What's Next? Within two weeks after your class and filming is complete, you'll receive high-quality, fully-edited and produced, cinematic scenes to post on your website, add to your current demo reel (discount upon completing the class!) or upload directly to your Actors Access profile or other industry sites. Scenes include 1 round of revisions; additional versions are $50 each.
Filming 2 scenes + weeks of private coaching would usually cost over $1,800! This class is available for $895. Limited to 10 actors, so register now!
TESTIMONIALS:
"I really enjoyed the demo class! My website is up and running and feels complete because of my new clips and demo reel and just helped me to start FREELANCING with a personal manager!" -Kenan Wei
"I took the Developing Your Film/TV Demo Class in September and would highly recommend to anyone without a reel (or to add to an existing reel). The two clips I have now has gotten me a lot more audition opportunities and jobs! The video clips added more of a professional feel to my new website. It also helped me to start freelancing with a personal manager! I am so grateful you offer this class. It is exactly what a new actor starting out in this business needs. Thank you again!" -Nancy Walsh
"These days, a demo reel is as essential as a headshot. This class is an excellent source for those looking to begin a TV/Film career, but have no footage for a reel. The whole collaborative experience was amazing and educational, and I've already gotten auditions because of my reel. I highly recommend this class!" -Sherry Lorraine
"This class was a great experience! I was able to use footage from my scenes to have a reel created, which I have been using on a daily basis. I already booked a music video, and an audition for a web project. I had been submitting without a reel for several months and getting nowhere. Now I am getting responses and generating interest. Now I can create my website! The quality of the production was excellent! I was really impressed with the final edited scenes." -Tim MacCallum
"The Demo Reel class was probably one of the most important things I could have ever done for myself. Not only did I get fantastic footage and first rate production value scenes/clips, I am getting lots of positive response from casting directors, agents and managers. HS & resume isn't enough anymore, you have to have a reel. It's a catch 22 because how do you get a reel if you don't get the jobs to put on the reel? Well, take this class and make it happen for yourself. Get it! Do it! Create the career you want!" -Eddie James
"I really enjoyed the class. The strengths were the good quality and quick turn around of the video. It was a very valuable experience-a lot of value for the time and money. I've also been getting seen by a lot more casting directors because of my videos and I BOOKED a principal role in HOW TO MAKE IT IN AMERICA directly." -Robert Eckard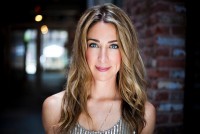 Meghan Rafferty
Meghan is a casting director and actor who, over the past 15 years has worked with some of the most respected directors, writers and producers in the television and film industry.
Meghan is currently producing & casting with her business partner Mia Cusumano. Together they formed M&M Casting. Current film projects in the works that are shooting this summer are: Independent Feature Films 'The Bohemians', 'I Don't Live Today' and an Untitled Family Comedy that will shoot in Puerto Rico. Projects in pre-production are: 'Bang Bang' and 'Penelope' both aiming to shoot in the fall. Other films cast by M&M Casting are: Antartica, Team Marco, Centigrade, Lez Bomb (winner of the Bentonville Film Festival), Dirty Paki Lingerie, Paint, Season 1 of Falling Water for NBC/Universal, the Cannes GoldenLion winner for web-series Lily vs Margo directed by Tricia Brock and the short film Saving Grace starring Ann Dowd.

Past casting director projects include, Paterson directed by Jim Jarmusch, and Season 1 of the HBO series The Leftovers. Some associate casting director credits include: Woody Allen's Café Society, The Wolf of Wall Street, Hugo, Shutter Island, the pilot episode of Boardwalk Empire and Extremely Loud & Incredibly Close. Meghan also has a passion for teaching, and has taught hundreds of on-camera classes in and around New York City and at numerous universities and colleges across the county. Meghan received her BFA in acting from Adelphi University and an MFA degree from the FSU/Asolo Theatre Conservatory.

When she is not casting, teaching & coaching, Meghan continues to pursue her first love, acting. Being an actor has enriched her career as a casting director and visa versa. She knows first hand the challenges and frustrations that come with auditioning. This career combination allows her to share her experiences with her students from both perspectives. Meghan's combination of assertiveness, warmth and humor enables her to get the best out of actors. When an actor is relaxed, comfortable and having fun, the audition results are inevitably more positive.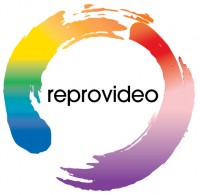 Reproductions
REPRODUCTIONS VIDEO produces and films hundreds of scenes for New York actors each year. Specializing in demo reel editing, scene production and musical theatre taping, ReproVideo provides you with the demo footage to equip your career, actorsaccess profile and marketing needs. reproductions.com
Watch sample scenes here
Watch sample Musical Theatre Clips here
Meets
| | |
| --- | --- |
| Tuesday, May 14, 2019 | 7:00 pm |
| Tuesday, May 21, 2019 | 7:00 pm |
| Tuesday, May 28, 2019 | 7:00 pm |
The following disclaimer is provided specifically at the request of and in accordance with SAG/AFTRA: Seminars or classes are for educational purposes only and will not secure or provide opportunity for employment in the field or representation by an agent or casting director.