PITCH PERFECT: FROM PITCH TO PRODUCTION - "How To Self Produce Content and Get Funded" - 6 Week Class with JAMIE MONAHAN - NEW!
Wednesday, January 8, 2020, 7:00pm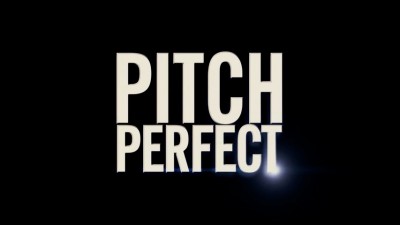 You've written a pilot, a feature, a musical, a play now what?
From producing Off Broadway to meeting with network executives in LA, award nominated filmmaker, director, producer and actress Jamie Monahan has learned some valuable information about the art of pitching.
Here's what students will learn during the six weeks:
-How to write a log line for your idea. -How to perfect your elevator pitch. -How to prepare for a pitch meeting. -Who to pitch to. -Pitching do's and don'ts. -How to protect your idea. -How to get a pitch meeting. -What buyers are looking for. -Learn what materials you will need to set your pitch apart. -Learn how to make a Pitch Deck/Show Bible.
Your final class you'll have the unique opportunity to pitch your project to producers in the industry and you'll have the confidence and materials to do it! We'll give you feedback on your pitch that'll set you up for success for future pitch meetings."
Please note: Students need to be prepared to "pitch" on day 1. This will be a great way to see where you are and how to specifically tailor the class to each project/person. We are looking for Film/TV and some Musical Theater/Theater.
TESTIMONIALS:
"Jamie Monahan's Pitch Perfect seminar is a valuable investment, a rare, safe and welcoming space to learn how to express your ideas to the people who make decisions. She has her finger on the pulse of what gets the results that grow from a meeting in a room."
Actor | Writer | Producer
"I learned so much from Jamie's class and really feel equipped to take the next steps with my work, not just technically, but emotionally as well. The knowledge and experience she passed down in the class was invaluable and her positivity and support was an inspiration. If they offer this class again, get. on. it!"
"Thank you so much for all that you have taught me in this class. I literally knew nothing! I wrote a script and had absolutely no idea of what the next step was supposed be. I now am able to talk about my show in a selling and professional way."
"Actors are often told to create their own content. If you've already written something and want to take things to the next level, Jamie Monahan's Pitch Perfect class will show there are many paths to take, and how to knock on the doors of opportunity. She brought out creativity in each one of us."
"THIS CLASS TOOK MY PROJECT FROM GOOD TO GREAT, IT HAS HELPED SHARPEN MY PITCH AND I'M NOW PREPARED TO MEET WITH NETWORK EXECUTIVES AND KNOW EXACTLY HOW TO ARTICULATE MY VISION. ANYONE WITH AN IDEA THEY TRULY WANT TO GET OUT THERE SHOULD TAKE THIS CLASS."
-Anthony E. Williams 'Award Winning Filmmaker'
"I only give testimonials when something is worth it and this class most definitely is. The six weeks went by so fast unfortunately but in that time the knowledge I gained and the tips (and hacks) I learned are priceless. Jamie is truly passionate about what she teaches and it shows. Such valuable information I've gained.
-Antino Crowley-Kamenwati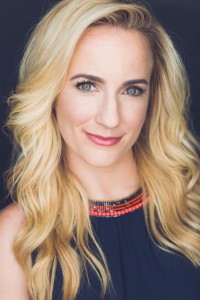 Jamie Monahan
Jamie Monahan is an award nominated filmmaker, director, producer and actress. She produced and directed ALMOST MAINE at The Shell Theater and produced SWINGTIME CANTEEN (Off Broadway) at Cherry Lane Theatre. Jamie produced and directed the award nominated short THE WISHING TREE, and assistant directed the award nominated short ANATOMY OF AN ORCHID. Last fall she produced and cast the proof of concept for ASTRAL, which was greenlit by Adaptive Studios, and Sundance New Voices Lab Finalist FLAT EARTH. Last summer she executive produced TRIAD, as well as produced BELOW THE BELT. She also executive produced, directed and stared in LUCID a new original sci-fi series that she wrote premièring in festivals this spring.
Meets
| | |
| --- | --- |
| Wednesday, January 8, 2020 | 7:00 pm |
| Wednesday, January 15, 2020 | 7:00 pm |
| Wednesday, January 22, 2020 | 7:00 pm |
| Wednesday, February 5, 2020 | 7:00 pm |
| Wednesday, February 12, 2020 | 7:00 pm |
| Wednesday, February 19, 2020 | 7:00 pm |
The following disclaimer is provided specifically at the request of and in accordance with SAG/AFTRA: Seminars or classes are for educational purposes only and will not secure or provide opportunity for employment in the field or representation by an agent or casting director.