NEW! 4 WEEK ADV TV/FILM CLASS - "In the Room or Selftape- How to Land The Role!" with Meghan Rafferty, CD, M&M Casting - CASTING FOUR FILMS!
Monday, November 25, 2019, 6:30pm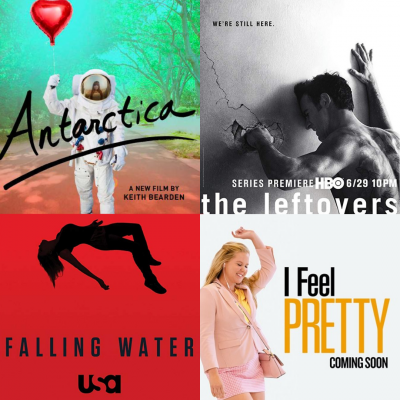 Here's your opportunity to work with this TOP NY CD who is one of the most actor friendly CD's in the biz!
In this 4 week class, each week will build on the last and all sessions will be on-camera. The course will start off with cold sides so that Meghan can get a "feel" for your type as well as an opportunity to focus on each actor's individual on-camera habits and how this could affect your audition. From there, she will focus on both prepared sides including feature/indie films as well as television sides.
You will also self-tape and submit to see how well you are coming across to casting directors who you don't know you as an actor.
Week 1- Cold Sides
Week 2- Prepared sides
Weeks 3 & 4- Self Tape Assignment - Learn what can make or break your on-line auditions
*Based off of your training with Meghan, she will suggest scenes best suited for you and your reel!
Please click this link to view Meghan's current and recent projects!
Assignments will be emailed 1-3 days in advance from sides@actorsconnection.com. Please bring in TWO copies of your sides - one for you, and one for your reader to EACH CLASS (with the reader's lines highlighted).
Always bring a hardcopy of your headshot/resume to class for feedback purposes.
Scenes will be recorded on-camera and made available to you within one week. An email notification will be sent from videos@actorsconnection.com when the clips are available to view and download from your AC account. Videos are for educational purposes only and are NOT to be posted on YouTube, Facebook, or any other public viewing site. Please note: Occasionally technical issues do occur, as a result video clips are a courtesy, not a guarantee.
**Please keep in mind that all programs at Actors Connection are for educational and professional development purposes. Participating in any class or event is not a promise of employment.**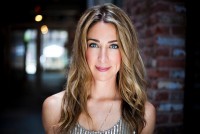 Meghan Rafferty
Meghan is a casting director and actor who, over the past 15 years has worked with some of the most respected directors, writers and producers in the television and film industry.
Meghan is currently producing & casting with her business partner Mia Cusumano. Together they formed M&M Casting. Current film projects in the works that are shooting this summer are: Independent Feature Films 'The Bohemians', 'I Don't Live Today' and an Untitled Family Comedy that will shoot in Puerto Rico. Projects in pre-production are: 'Bang Bang' and 'Penelope' both aiming to shoot in the fall. Other films cast by M&M Casting are: Antartica, Team Marco, Centigrade, Lez Bomb (winner of the Bentonville Film Festival), Dirty Paki Lingerie, Paint, Season 1 of Falling Water for NBC/Universal, the Cannes GoldenLion winner for web-series Lily vs Margo directed by Tricia Brock and the short film Saving Grace starring Ann Dowd.

Past casting director projects include, Paterson directed by Jim Jarmusch, and Season 1 of the HBO series The Leftovers. Some associate casting director credits include: Woody Allen's Café Society, The Wolf of Wall Street, Hugo, Shutter Island, the pilot episode of Boardwalk Empire and Extremely Loud & Incredibly Close. Meghan also has a passion for teaching, and has taught hundreds of on-camera classes in and around New York City and at numerous universities and colleges across the county. Meghan received her BFA in acting from Adelphi University and an MFA degree from the FSU/Asolo Theatre Conservatory.

When she is not casting, teaching & coaching, Meghan continues to pursue her first love, acting. Being an actor has enriched her career as a casting director and visa versa. She knows first hand the challenges and frustrations that come with auditioning. This career combination allows her to share her experiences with her students from both perspectives. Meghan's combination of assertiveness, warmth and humor enables her to get the best out of actors. When an actor is relaxed, comfortable and having fun, the audition results are inevitably more positive.
Meets
| | |
| --- | --- |
| Monday, November 25, 2019 | 6:30 pm |
| Monday, December 2, 2019 | 6:30 pm |
| Monday, December 9, 2019 | 6:30 pm |
| Monday, December 16, 2019 | 6:30 pm |
The following disclaimer is provided specifically at the request of and in accordance with SAG/AFTRA: Seminars or classes are for educational purposes only and will not secure or provide opportunity for employment in the field or representation by an agent or casting director.