MAIN EVENT! FEATURE FILM INTENSIVE with Sig De Miguel, Casting Director, S2 Entertainment - Casting TEN Films!
Tuesday, October 1, 2019, 8:00pm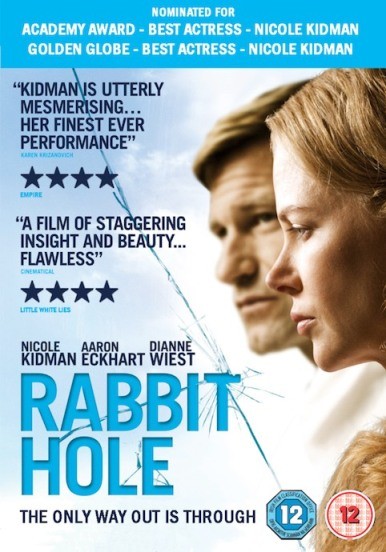 Here's a RARE opportunity to work with a casting director from one of the most prominent film casting offices in town!
For this event, a variety of Sig's scenes are available when you register via a link on your Actors Connection account. You are to choose and prepare one scene that you feel represents you. The intensive starts off with an informative Q & A followed by your presentation of the scene with a reader ON-CAMERA in a group. Be prepared to take feedback and adjustments.
Currently, Sig is interested in meeting talent of all types and ethnicities 18+ for current and future projects. His office is known for calling in actors directly - many who have recently BOOKED!
Currently casting: BAPTISM starring Britt Robertson for Director Michael Thelin (EMELIE Tribeca 2015), CAVIAR for Director Joseph Mensch (Producer of BUSHWICK and THE PREPPIE CONNECTION), GOOD EGG for Director Nicole Gomez Fisher (SLEEPING WITH THE FISHES starring Gina Rodriguez), GRAY AREA Starring Paul Reiser (MAD ABOUT YOU), GREEN OLDS starring Thomas Haden Church, Alice Eve and Finn Wittrock for Director Max Mayer (ADAM starring Hugh Dancy and Rose Byrne), SPAR for Director Susan Johnson (CARRIE PILBY, TO ALL THE BOYS I'VE LOVED BEFORE), THE ARRIVALS for Oscar Nominated Documentary Filmmaker Heidi Ewing, THE SEVEN SORROWS OF MARY for Portuguese Director Pedro Varela, THE SIT DOWN for Director Danny A. Abeckaser (FIRST WE TAKE BROOKLYN), THE VILLAGE IDIOTS for Director Ben Hayflick, WAKE UP GO TO SLEEP for Director Aaron Ruell (KIP from NAPOLEON DYNAMITE), WHAT JOSIAH SAW for Director Vincent Grashaw (AND THEN I GO).
For all of Sig's credits, please follow this link
***Scenes will be recorded on-camera. As a courtesy, your video clips will be made available to you within a week. An email notification will be sent when the clips are available to view and download from your Actors Connection account. Please note: from time to time technical issues do occur, as a result video clips are a courtesy, not a guarantee.***
Please upload your HS and resume in your Actors Connection profile upon registration.
Sig De Miguel
Sig De Miguel and Stephen Vincent partnered in January 2006 with the mission to cast and produce high quality independent films. Over the past 11 years, the duo has served as casting directors on over 100 feature films.
Recent releases include: HELLO AGAIN based on the Michael John LaChiusa musical starring Audra McDonald, MOST BEAUTIFUL ISLAND (Grand Jury Prize Winner for Best Narrative Feature at SXSW 2017) Directed by and starring Spanish star Ana Asensio, NOVITIATE (Winner Breakthrough Director at Sundance 2017) starring Academy Award Winner Melissa Leo, Julianne Nicholson, Margaret Qualley and Dianna Agron, BUSHWICK (Sundance & Cannes 2017) starring Dave Bautista and Brittany Snow, WE'VE FORGOTTEN MORE THAN WE EVER KNEW starring Louisa Krause, Aaron Stanford and Doug Jones.
Upcoming releases include: ABE & PHIL'S LAST POKER GAME which is the final film of Oscar Winner Martin Landau, AND THEN I GO based on the YA novel PROJECT X starring Arman Darbo, Sawyer Barth, Melanie Lynskey and Justin Long, BEYOND THE NIGHT for Producer Adrian Grenier (ENTOURAGE) starring Zane Holtz and Tammy Blanchard, THE GRIZZLIES starring Ben Schnetzer (GOAT) which marks the directorial debut of Producer Miranda de Pencier (BEGINNERS, ADAM), CHANGE IN THE AIR Directed by Dianne Dryer starring Aidan Quinn, Rachel Brosnahan, Macy Gray andOlympia Dukakis, BRAND NEW OLD LOVE starring Aya Cash (YOU'RE THE WORST), Josh Brener (SILICON VALLEY) and Arturo Castro (BROAD CITY), WHEN I'M A MOTH starring Addison Timlin as young Hillary Clinton, LIKE ME (SXSW 2017) starring Addison Timlin and Ian Nelson, and AFTER PARTY starring in her feature film debut Laura Dreyfuss (Tony Winner for Best Musical DEAR EVAN HANSEN).
Theatrical releases include: CARRIE PILBY (Toronto Film Festival 2016) based on the best selling novel starring Bel Powley, Nathan Lane, Gabriel Byrne, William Moseley, Vanessa Bayer, Colin O'Donoghue and Jason Ritter, WELCOME TO NEW YORK starring Gerard Depardieu and Directed by Abel Ferrara; the adaptation of Young Adult novel NAOMI & ELY'S NO KISS LIST starring Victoria Justice for Director Kristin Hanggi (Tony Nominee for ROCK OF AGES), ALWAYS SHINE starring Mackenzie Davis (Best Actress - Tribeca Film Festival 2016), ENTERTAINMENT for Sundance Grand Jury Prize nominee Rick Alverson (THE COMEDY); SEX, DEATH AND BOWLING starring Adrian Grenier and Selma Blair for Writer/Director Ally Walker (PROFILER, SONS OF ANARCHY), THE INVITATION for Sundance Grand Jury Prize winning Director Karyn Kusama (GIRLFIGHT), ONE & TWO for Sundance Grand Jury Prize winning Director Andrew Droz Palermo (RICH HILL), MANHATTAN NIGHT starring and produced by Adrien Brody, DIXIELAND (Tribeca 2015) starring Chris Zylka and Riley Keough, HAPPY BABY based on the best selling novel by Writer/Director Stephen Elliott, 1982 (TIFF 2013) for Sundance World Cinema Award winning Producer Tommy Oliver (KINYARWANDA), the feature film version of National Book Award finalist SOLD for Academy Award winning filmmaker Jeffrey D. Brown, THE PREPPIE CONNECTION for Indie Spirit award nominated director Joseph Castelo (THE WAR WITHIN). RABBIT HOLE starring Nicole Kidman (Academy Award Nominee), COLD IN JULY (Cannes and Sundance 2014) starring Michael C. Hall, Sam Shepard and Don Johnson, WE ARE WHAT WE ARE (Cannes and Sundance 2013) for TIFF Audience Award Winning Award winning Director Jim Mickle. COLD COMES THE NIGHT starring Bryan Cranston for Sundance Grand Jury Prize nominated Director Tze Chun, BOTTLED UP starring Melissa Leo for Sundance Grand Jury Prize nominated Director Enid Zentelis FOR ELLEN starring Paul Dano (Sundance Grand Jury Prize nominee), GUN HILL ROAD starring Esai Morales (Sundance Grand Jury Prize nominee), HOLY ROLLERS starring Jesse Eisenberg (Sundance Grand Jury Prize Nominee), ADAM starring Hugh Dancy and Rose Byrne (Sundance Grand Jury Prize Nominee and Alfred P. Sloan Foundation Prize Winner) , MESKADA (which they also Executive Produced) starring Nick Stahl, Rachel Nichols, Kellan Lutz and Jonathan Tucker. AN ENGLISHMAN IN NEW YORK starring John Hurt, Cynthia Nixon, Jonathan Tucker, Denis O' Hare and Swoosie Kurtz, THE GOOD GUY starring Bryan Greenberg and Alexis Bledel, THE IMPERIALISTS ARE STILL ALIVE! starring Elodie Bouchez (Sundance Grand Jury Prize Nominee) and TIFF Audience Award Winner STAKE LAND directed by Jim Mickle.
Meets
| | |
| --- | --- |
| Tuesday, October 1, 2019 | 8:00 pm |
The following disclaimer is provided specifically at the request of and in accordance with SAG/AFTRA: Seminars or classes are for educational purposes only and will not secure or provide opportunity for employment in the field or representation by an agent or casting director.