ACTOR CAREER CONSULTATIONS
Are you READY to STEP UP your game?
Whether you're just starting out or you're a seasoned professional, here is an amazing way to overhaul your acting career.
Constructive feedback on your marketing materials so you can take your Acting Business to the next level!
One-Hour Career Consultations are available via Skype or in person at Actors Connection in NYC.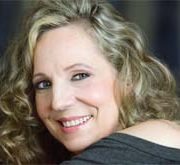 ANNIE CHADWICK AEA-SAG-AFTRA-ASCAP-AGMA
Annie is an actress, career coach, the founder of Up-To-Date Theatricals and author of the #1 NYC industry guides: NYC Agent Directory, NYC Casting Directors, NYC Personal Manager Directory, Musical Theatre Directory and the NYC theatre sourcebook, ON STAGE.  Her recent performance work includes:  54 Below Cabaret, "Broadway Bluegrass," with NYCity Slickers band; New musical demo recordings, "The Long Hot Summer" (based on film by same title); NPR live performance presentation of original songs for the memoir, "Trials of the Earth," Thacker Mountain Radio; New musical reading, "Where Angels Fear to Tread," composer/lyricist Kit Goldstein Grant; Soloist, The Bluegrass Mass; sold-out Norway Tour with her bluegrass band, the NYCity Slickers; Helen, feature film, Hank Boyd is Dead; NYCity Slickers bluegrass album release, Cotton Comet Sky, the Bitter End; Featured performer, North Cape Film Festival, Norway Theatre credits include: Jacques Brel: Life Dance; Lysistrata; Something's Afoot; Cat On a Hot Tin Roof; Cabaret; Hello Dolly!; Baby; Same Time Next Year; Vaudeville Nouveau w/Bill Irwin; Gounod's Faust w/Jerome Hines; Canterbury Tales. Film/TV credits include Confessions of a Shopaholic, as John Lithgow's wife; Allison, History Channel movie Messages; Law & Order: SVU,  Animal Planet; Hallmark Channel's New Morning;  Awakenings;  Saturday Night Live w/David Spade.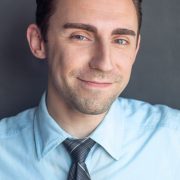 Kevin Sebastian
Kevin splits his professional experiences between television (Blue Bloods, Bull, Murphy Brown), independent and international film (João O Maestro, Killswitch, Bizzy and the AIMEs), NYC and regional theatre (Off-Broadway, Repertory Theatre of St. Louis, Arkansas Rep, New Jersey Rep), and a wide variety of commercials (Google, Walmart, Microsoft, Sprint, ESPN).  His work has been at Cannes, Raindance, and Tribeca VisionFest, among others. The TV pilot he wrote and starred in, The Grid, won Best Pilot at the New York City International Film Festival, and the Platinum Reel Award at the Nevada Film Festival. Kevin is currently a writer and producer on Season 2 of the award-winning digital comedy series, Redheads Anonymous, despite not having even one strand of red hair.
Career Consultation Fees:
Choose a date
| Sun | Mon | Tue | Wed | Thu | Fri | Sat |
| --- | --- | --- | --- | --- | --- | --- |
| Sep 13 | Sep 14 | Sep 15 | Sep 16 | Sep 17 | Sep 18 | Sep 19 |
| Sep 20 | Sep 21 | Sep 22 | Sep 23 | Sep 24 | Sep 25 | Sep 26 |
| Sep 27 | Sep 28 | Sep 29 | Sep 30 | Oct 1 | Oct 2 | Oct 3 |
| Oct 4 | Oct 5 | Oct 6 | Oct 7 | Oct 8 | Oct 9 | Oct 10 |
Friday, September 18, 2020
Nothing available.
$150.00 – one hour (Initial Consultation)
$100.00 – one hour (Subsequent Consultations)